Custom Enamel Pin Manufacturer Trusted By
Partnering with Cheap Lapel Pins Factory, the best enamel pin manufacturer, is a win-win situation.
Your Best Enamel Pin Manufacturer China
As the best custom lapel pin manufacturer in China, In Cheap Lapel Pins Factory, Making Lapel Pins is a very easy thing. No matter you need custom soft enamel lapel pins, custom hard enamel lapel pins, custom 3D Pins, die-stuck pins or custom printing pin, you just need to drop us a short message to tell us what you want, and we will do the rest for you to make sure your design come true in a short time.
What You Can Get from this Enamel Pin Manufacturer
More than 15 Years Lapel Pins Production Experience
Competitive Price from Pin Factory
MOQ Lower as 50pcs
One to One, 24hrs Professional Service
Free Design, Unlimited Art Revisions
Pre Sample Approved before Bulk Production
3 days for Fast Sample
7 days for Fast Bulk Production
Disney Supplier Stringent Quality Standards
Door to Door Shipping Service
We make custom lapel pins for a variety of markets and uses:
Budget-priced promotional quality give-aways to build your brand
Corporate recognition in hard enamel
Years of service pins with rhinestones
Swag to sell at concerts or souvenir shops
Trading pins for baseball teams
Our factory offer production processes to match your needs:
Zinc or pewter 3D pins
Printed pins for detailed multi-color designs
Hard enamel pins, soft enamel pins, or rainbow plated lapel pins
Die struck lapel pins in brass or iron
Pins with rhinestone
How Enamel Pin Manufacturer Make Your Pins
Our Process in 3 Simple Steps
Send Enamel Pin Manufacturer your design or sketches by email, once you're happy with our prices we proceed with your order.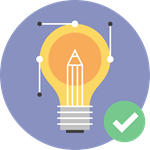 We will send you an artwork of how your item will look. You can request edits until you are 100% satisfied with the design.
Once approved, Enamel Pin Manufacturer will go to manufacture and send it to you as soon as they are ready.
Get Your Custom Lapel Pins Within 2 Weeks Or Less!
What Type of Custom Lapel Pin Are You Looking For?
Soft Enamel Lapel Pins
As an enamel pin manufacturer, Soft enamel lapel pin is the most popular custom pins in Cheap Lapel Pins Factory. Compare with Hard enamel pins, the Soft enamel pin is cheaper, and the difference with the hard enamel lapel pin is there is a raised metal line between different colors.
Hard Enamel Lapel Pins
Hard enamel lapel pins are smooth, it is a high-grade style of lapel pin, if you want to keep the lapel pins as collections, the Disney Park pins for examples, hard enamel lapel pins are the best choice, but the cost of the hard enamel lapel pins are higher than the other pins.
Die-Struck Metal Pins
Die struck pins are the simple one, just stamp the logo or design on the based metal, cut out the shape, then plating, without any colors filled. Simple process lead to a quickly lead time, and the cost is also very cheap than the soft enamel lapel pins.
Printed Lapel Pins
If your lapel pin design is full of colors, and you also need a short lead time, a cheap price, the Printed Lapel Pin is the best idea for you, just to print your designs to thin metal, about 0.8-1.0mm, the material could be iron, aluminum, or brass. The transparent epoxy can be covered to protect the printed logo.
Custom 3D Pins

If there are not many colors in your lapel pin design, and you also want nice features, Custom 3D lapel pin is the right choice for this. Most of the 3D custom lapel pin is made of zinc alloy, the process is die-casting, one of the liquid moldings. liquid molding can make very small details in the products, and a very shape 3D effect.
Not Sure? Tell us Your Idea, We will Do the Rest for You!
The Ultimate Guide for Custom Lapel Pins Designers & Buyers

Cheap Lapel Pins Factory, as a custom enamel pin manufacturer, in the lapel pin field for more than 15 years. We made lapel pins for clients from all of the worlds, from person to companies, from Startup Companies to the big companies as Disney, more than one million pieces a year, we know different demands of different clients, we also know what styles of the lapel pins are popular in different countries, all of all, we are the professional expert to make the amazing custom lapel pins for you, for your business.
What is a Lapel Pin
A lapel pin, known as enamel lapel pins, usually wear on the clothes. For an individual, Most of the lapel pins are customized based on personal design to remember something that happened in past time; For organizations or business companies, to make a custom lapel pin with their logo by a Custom Enamel Pin Manufacturer is a very cheap way to promote the company image. So, the custom lapel pin is very popular in the world.
Styles of Custom Lapel Pins in the enamel pin manufacturer
Based on Material:
Iron Lapel Pins.
Brass Lapel  Pins
Copper Lapel Pins
Zinc Alloy Lapel Pins
Aluminum Lapel Pins
Pewter Lapel Pins
PVC Lapel Pins
Acrylic Lapel Pins
Based on Processes:
Soft Enamel Lapel Pins
Hard Enamel Lapel Pins
Die Struck Lapel Pins
Die Casting Lapel Pins
Screen Printed Lapel Pins

Offset Printed Lapel Pins

Etched Lapel Pins

Trading Lapel Pins
Material of Lapel pins in the enamel pin manufacturer
Normally, the material of Lapel Pins in enamel pin manufacturer is zinc alloy, iron, brass, copper, stainless steel, and aluminum.
Before you choose the material, you should know which material is ok for different lapel pins at first.
Zinc alloy: widely used in lapel pins, medals, challenge coins, keychain, and other metal items. If you need a 3D lapel pin, the best material is zinc alloy.
Iron: also widely used in lapel pins, cause it is a cheap base material and can be plated to other colors, such as gold, black, anti-silver and so on.
Brass & Copper: they are the same as iron but expensive, so they usually used in Hard enamel lapel pins. Thin brass or copper sheet used for the etching lapel pin.
Stainless steel & Aluminum: usually used for a printing lapel pin, offset printing, and screen printing.
In enamel pin manufacturer, we take zinc alloy and iron as default materials for clients, of cause, you can choose the material you like, but need to based on the technology and process, our sales can give the best advice with a good price and nice quality custom lapel pin. If you do not know what material is suitable for your design, please contact us to get professional advice in free
How do I start order custom personalized pins in the enamel pin manufacturer
Please provide the artwork design or pin photo for reference. Send us at info@cheaplapelpin.com to request for a quote with your design and tell us how many pins you would like to order.
Please offer the design logo by EPS, AI, CDR (Vector format with fonts converted to outlines or curves and include size, quantity, and colors).
If you do not have a professional pin designer to help you to make the artwork, you can email us your idea, we will do it for your free.
What is the minimum order quantity requirement in the enamel pin manufacturer
The minimum order required for all our custom metal pin styles is 50pcs per design.
How to choose the personalized pin styles in the enamel pin manufacturer
The most popular types of pins are soft enamel pins and die struck pins, the soft enamel pins are the classic embossed pins, and the die struck pins are cheaper than die casting pins.
And you also can choose other styles pins for your custom lapel pins. If you do not know what type of the lapel pin is suitable for your design, you can contact Enamel Pin Manufacturer for advice, and you also can send us the pictures of the pin you like.
By the way, We will offer custom-made suggestions on the best pins process to use based on your design and or preferences.
After I place my order, when will I receive my pins from the enamel pin manufacturer
Normally, it is 7 days to finish the sample after the artwork approved. For Mass production, it depends on the quantity of the order and the complexity of the design, from 7 days to 21 days.
If you need the rush services, please let us know when you are asking the quotation, then we can check the production line, then to find the way to finish your order.
How long does it take to quote custom metal pin orders in the enamel pin manufacturer
After you have submitted your pins' quote request to us by email, we will check if the details are enough for a quotation.
We need the details including artwork or photo with size, the quantity you need.
So if you submitted all of them, the price will feedback to you in 12 hours. If not, we will send you an email in 12 hours to check with you about the details and give you the price in 3 hours.
If you just have an idea about the custom lapel pin, we will check the details with you about the design, then finish the artwork for you free at first, it needs about 24 hours, depends on the complexity of the design.
By the way, if you need us the send the lapel pins to you door by door, please show us your detailed address to check the freight charge together.
What style of lapel pin is right for my needs in the enamel pin manufacturer
Soft enamel lapel pins are the most popular form of custom lapel pins. The personalized soft enamel pins are extremely vibrantly colored, durable, and cost-effective custom made soft enamel lapel pins are made of a die struck metal with colored enamel filling the recessed metal areas.
Custom hard enamel pins are the highest quality pin badges. The best hard enamel pins have a jewelry-like appearance with meticulous hand-crafted detailing. Each hard enamel pin is stone polished and plated resulting in an exquisite piece of jewelry.
Custom die struck pins offer a classic appearance. The die struck process is most notable for its raised polished surface and recessed textured background. Custom die struck pins are the most popular choice for service and years of service awards. The personalized die struck metal pins use a brass or copper base metal chosen for its softness to achieve a high-quality stamping.
Custom die casting lapel pins is suitable for the 3D lapel pins or the pin with a lot of details. If it is a 2D pin with a relatively complicated design, such as there are cutouts then it will go to die casting lapel pins, the base material is zinc alloy.
The custom silk screen pins process gives the custom lapel pins maximum flexibility in print space, design, and color. The custom logos on a silkscreen pin goes all the way to the edge, eliminating the need for a metal border.
Full-color custom Offset Lapel Pins offer the highest resolution and crystal clear detail. These custom metal pins have a smooth surface to which the art design is printed on that surface and faithfully reproduces it on a lapel pin.
Find the differences from Hard Enamel and Soft Enamel
Hard enamel lapel pin:
The production process for hard enamel lapel pins as follows:
Die struck or die-casting the semi-finished products.
Fill the hard enamel colors to the metal semi-finished products.
Dried the hard enamel.
Polishing the semi-finished lapel pin, especially the area of the hard enamel.
Plating the lapel pins.
After polishing smooth, you can rub your finger over a hard enamel lapel pin you will feel smooth and you will not feel the metal borders. And cause we do the plating after the hard enamel colors filling, the color of the plating will affect the hard enamel color, especially the antique colors plating, such as anti-silver, anti-gold, they will make the hard enamel colors darker than normal.
Soft enamel lapel pin:
The production process for soft enamel lapel pins as follows:
Die struck or die-casting the semi-finished products.
Polishing the semi-finished lapel pin.
Plating the lapel pins.
Fill the soft enamel colors to the metal semi-finished products.
Dried the soft enamel.
Colors are stored in syringes and applied by injection in the recessed areas and then bake the enamel hard. The enamel clings to the edges and recessed below the metal die line which stops the enamel from mixing, meaning the paint is at a lower level than the metal borders surrounding. If you rub your finger over a soft enamel pin you will feel the raised metal lines.
For soft enamel, cause there are raised metal lines on the surface, then we can fill the transparent epoxy to cover the soft enamel, protect the soft enamel colors. But hard enamel lapel pin can not cover the epoxy, there is not raised metal lines to hold the epoxy.
What size metal pin should I order?
The most common pin sizes range from 0.75" to 1.0". Of cause, need bigger sizes for the Complex designs. The size will be confirmed after the artwork finished.
For the team trading pin of the sports teams, the popular lapel pin size is 1.50″, 1.75″ or 2.00″.
But for the custom lapel pin, you can get any size you want in any shape.
What attachments I can get from enamel pin manufacturer for my custom lapel pin?

There is a variety of attachments for custom lapel pin in enamel pin manufacturer. The default attachment is a metal butterfly clutch, and you can choose a rubber clutch, they are the same price. The upgrade attachments are safety pin backing, deluxe clutch, and magnetic backing.
If you want, you can make your custom lapel pin with a tie clip, cufflinks, money clips, and Spatula & Spear Pick Dabber Tools.
Plating Colors of the Lapel Pins in enamel pin manufacturer
In enamel pin manufacturer, there are about 20 plating colors for the lapel pins, Shiny colors: gold, silver, brass, copper, nickel, chrome. Antique colors: anti-gold, anti-silver, anti-brass, anti-copper, anti-nickel. Foggy colors: foggy gold, foggy silver, Foggy brass, foggy copper, foggy nickel. and black nickel, two-tone plating colors.
Should I supply my own artwork to enamel pin manufacturer?
If you can make the artwork by yourself, that will be great. For the artwork, We need the details spec. / art/photo and Q'ty to offer you our best price! We highly recommend the use of PMS Matching System colors in your art in order to reproduce the colors you require. And the artwork file format we need the vector.
If you can not draw the artwork, it also is OK for us, Cheap Lapel Pins Factory will do the artwork for you free, but we need to check with you about the details of the design of the lapel pin you need. And the artwork will get approved from you before sample production or bulk production.
How to package the lapel pins in enamel pin manufacturer?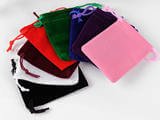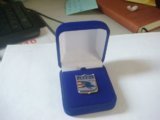 Opp bag is a default package for the pins, and it is very popular for custom orders.
If you make the lapel pins as a gift for your clients or friends, then the printed card and the paper box are the best choices, you can print more information or other details in the printed card or the cover of the paper box, a blessing for example.
If the pin you made is very precious, velvet bag, velvet box, and plastic box are your best choices, they are durable and luxurious.
How to ship the lapel pins from enamel pin manufacturer?
There are four ways to ship your custom lapel pins from enamel pin manufacturer in China.
By Express, such as DHL, UPS, FedEx, TNT. All of them are door to door service, and the delivery time is 3-10 days. It is the quickest way to get your custom enamel pins, but the freight cost is very high, so, if the weight of your lapel pins is smaller than 50kg, it is a good choice by Express.
By Air. If your location is near an international airport, sending the custom lapel pins by air is a good choice. Cause you need to go to the Custom to do the Customs Clearance by yourself, of cause, need to pay the Clearance fee. The lead time is about 7-13 days. So if the weight of your goods is more than 100kg and you can choose it.
By Train, now in China, there are many China Railway Express to Europe, So if you are from Europe, such as Germany, Poland, Netherlands and so on, and you do not need to make the goods delivery n a short time, then you can send them by train, it needs about 15-20 days, Cheaper than by air.
By sea, it is the lowest way but cheapest, it needs about 30-45 days to countries in all of the world. And if the weight or volume of your goods is very big, you need to ship them by sea.
In the custom lapel pins field, most of the client choose the Express, cause most of the orders are urgent and the size of the lapel pins are small, then the weight of the order is not very heavy.
But in Cheap Lapel Pins Factory, we can do any shipping you need for you.
Still can't find the answer to your question? Or you need more information? Please contact enamel pin manufacturer and our sales consultant will get back to you within 12 hours!